Urthbox: Get $10 Off Urthbox in February!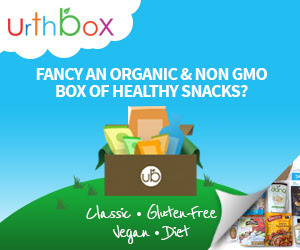 Cost: Starting at $12.99 per month. Free Shipping in the U.S. $6.95 Shipping to Canada; $14.95 shipping worldwide.
Coupon: Save $10 off any Urthbox snack box with code PROMO10!
Every month we'll make "Health" a priority in your life by surprising you with fantastic full size products that must pass strict ingredient, sourcing, calorie, nutrition and manufacturing standards.
What do you think about Urthbox?