Bespoke Post: Butler – Your Everyday Carry gets an Every Night Home!!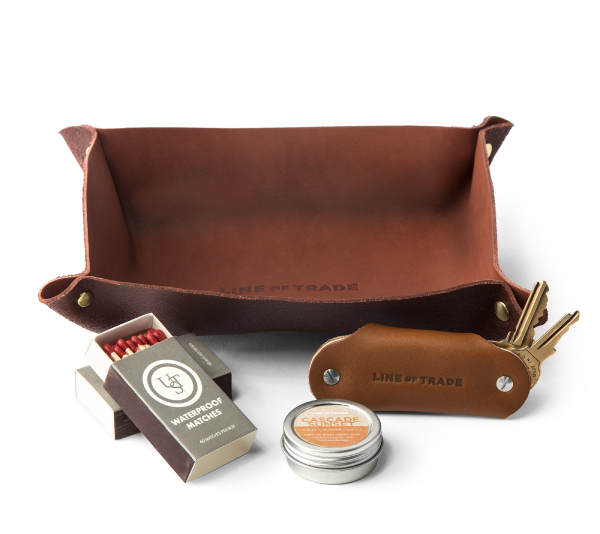 Cost: Only $45 per month
Ships: Free Shipping
We scour the world for time-tested, small-batch, or otherwise remarkable gear. Check out our theme-driven boxes, choice products, and the stories behind it all. Each month we release a themed, limited-edition collection of products. Subscribe or just pick up one.
On the 1st of every month, Bespoke will e-mail you to announce your latest box choices. You can skip (Opt out by the 5th normally)  the month, Cancel, or even automatically ship! I love Bespoke Post's Ingenuity on their theme-driven boxes, product choices and even the stories behind each item! The quality of each item has left me highly satisfied without a doubt in my mind that I made a great choice in my selection!
Butler is one of the featured boxes of the Month:

Time to get organized.

They say that you should have "a place for everything and everything in it's place." Now, it's finally time to take that old adage at face value and do it up in style. When you're organized from the moment you get home to the moment you leave, you'll be able to rest easier. You can even snooze your alarm a few minutes longer and still get out the door with everything you need.
Leather Valet Tray

, Inner Dimensions: (L)7″ x (W)5.5″ x (H)1.75″

When your everyday carry needs a resting spot, look for a stylish organizer to grace your desk. Each tray is constructed out of one very handsome piece of leather, and produced in the very American state of Minnesota. Finished with brass studs, this place to rest your keys is just as uniquely you as the place you rest your head.

The structure of the tray is made from sturdy steer leather and is stamped by Line of Trade. With a rich, dark color, this immediately elevates anyone's apartment decor. As it's used, it will gain a worn-in patina, making it clear that it's been well-loved.

Leather Key Keeper

, 3.75″ x 1.5″

The sleek line of your pants is worth a lot of style points, so when you have a bulky key ring, you're losing respect quickly. Get all your keys together in one keeper and slide them easily into your pocket. No more dealing with scratched up phones or digging through your bag for lost keys. Made out of leather from S.B. Foot Tanning in Red Wing, MN with a capacity of up to four standard-sized keys, you can trust that this will help you open a lot of doors.
Solid Cologne

, .4 oz

Cascade Sunset or Rainier Morning

Don't settle for the same spray cologne your dad always used. Try something that fits your lifestyle, in both scent and structure. With a more subtle scent than spray, this is great to keep on your dresser or in your carry-on bag for an easier TSA screening. Add a little bit to each of your pulse points and let the different notes, which we carefully created with the scent masters at Joya, develop as the day goes on. It's great for after an early morning workout or when you're on a business trip. Never underestimate the power of smelling awesome.

Cascade Sunset: Notes of cedar, amber, musk, tobacco leaves, and Tuscan leather.

Rainier Morning: Notes of cypress, juniper, mulling spices, and saffron.

Cascade Sunset

Rainier Morning
Waterproof Matches
, Four Boxes
Make sure to always have a box of matches on hand. You never know when you may need to start a campfire or sterilize a set of tweezers. Whether your bag gets soaked in the rain or soaks up spilled coffee, these will strike and light just the same. Keep a few at home and bring one on the go, just in case you need it while you're out and about.
Don't Forget these add-ons to make your box even better!!
What do you think about this featured February Box from Bespoke Post?