Julep: Day to Starry Night Sets – Over 50% Off for a Limited Time!!
Julep Maven: Day to Starry Night Sets

Cost: Starting at $24.99
Coupon: Get over 50% off the Day to Starry Night sets. No coupon needed. (Expires 2/18/16)
Julep Maven gives you exclusive access to hand-pick trendsetting new nail colors, cult faves and cutting-edge beauty products based on your beauty profile. If you are a Nail Addict you will adore the top niche brand Julep and the Monthly Subscription Box Julep Maven.
Each month Julep releases a new collection, and you can decide which collection you want, you can upgrade/add-on to the collection, or you can skip (Julep recently changed their skip policy, so you have to earn a skip for every 6 months).
Maven's can:
Receive a fully customizable box of limited-run nail colors and beauty innovations each month
$40+ of full-size products in every box for just $24.99 per month
Free shipping and 20% off on julep.com all month long
Day to Starry Night Sets:
Take your daytime face to red carpet ready in minutes—no glam squad required. With the three looks below, Julep shows us how adding a hit of glitz can be so easy. Just stash a few products in your purse and you'll be thanking the academy in no time. The sets featured in the three makeovers are discounted by over 50%! Start shopping today, because this offer lasts through 2/18.
Look 1: Lips in Technicolor
Lights, Camera, Lipstick! A dab a shimmer, a touch of color, and you're ready to go with this set that includes a luscious eyeshadow duo, a rich brown eye glider, and a classic red lip mousse that will give you color the whole night long. Get it for $24.99 ($56 value!) through 2/18.
Look 2: Glow Like Oscar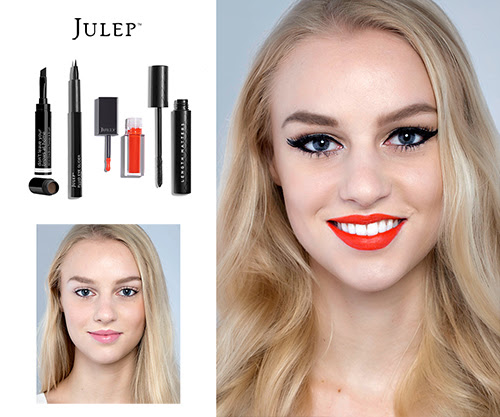 Get the classic Hollywood glamour look that never goes out of style, with a spicy-orange lip mousse, a fluid eye glider, Length Matters mascara, and brow power for just $29.99 ($88 value!).
Look 3: VIP After-Party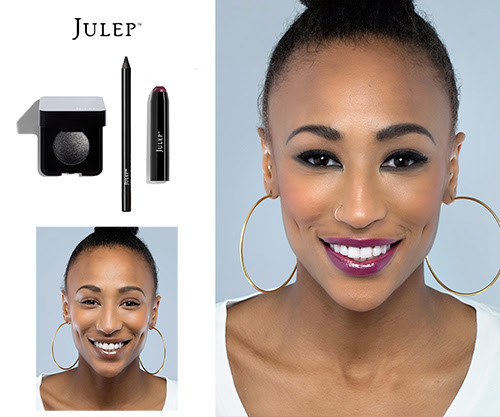 By VIP, we mean Vibrant, Intriguing, & Playful! This set includes a berry lip crayon, a charcoal shimmer eye shadow, and a black eye glider for just $24.99 ($56 value!).
What do you think about this Julep Specials? Which set(s) are you going to put in your cart?