Limited-Edition Father's Day Bean Box!!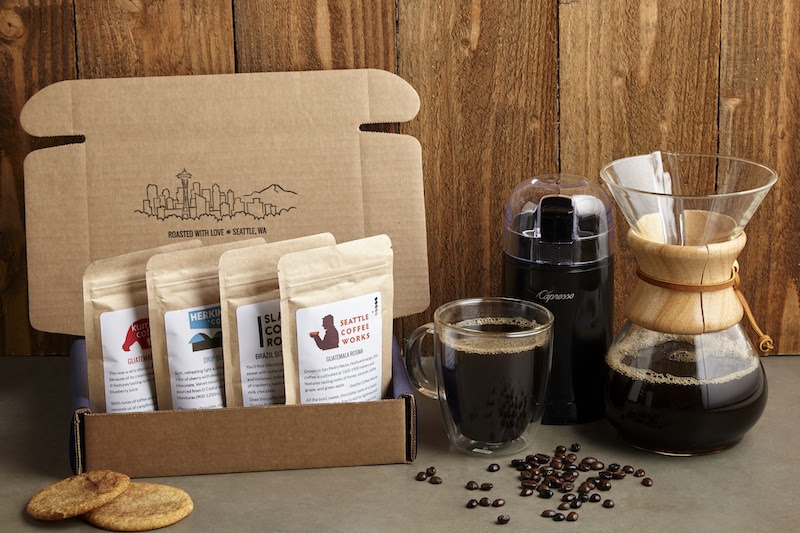 **This post contains affiliate links and I will be compensated if you make a purchase after clicking on my links.
Bean Box (Coffee Subscription)
Cost: $20 per month w/free shipping in US
Coupon: Save 10% Off Father's Day Coffee Gifts over $60 with coupon code DADBREWS10 (Expires Noon 6/14/16)
Every month subscribers take care of their caffeine fix, with freshly roasted Seattle coffee delivered every monthly! The Bean Box hand picks specialty blends from Seattle's top-rated roasters, like: Kuma, Slate, Vita, and Herkimer! Each month you will receive 4 unique coffees (7.2 oz total) or choose the 12 oz whole bean freshness of just one variety in a Full bag every month for the same price! The freshness guarantee and FREE shipping in the US (not including Trial) are just a few more perks subscribers get to enjoy!
Personal Recommendation: If you do not have one already, you will need a coffee grinder! The coffee comes in whole bean form, which preserves it's freshness! If you only have a Keurig and it's the newer models you might already be aware, but I will remind you already, that you can use only Keurig Brand K-Cups unless you get the K-Cup chip to fool the 2.0 machines… older models have flexibility or invest in a French Press or other brewing systems.
1. Father's Day Edition Coffee Sampler
Treat dad to the ultimate coffee experience with handpicked gourmet roasts, delivered fresh. Every month, our coffee experts select 4 unique coffees from 21 of Seattle's world-renowned roasters. Our coffees are roasted-to-order and shipped within 48 hours to ensure every coffee is rich with flavor. This Father's Day, choose from 3, 6, and 12-month subscriptions to keep dad enjoying gourmet coffee every month. We've even included two locally-sourced snickerdoodle cookies with our Father's Day Box.
The Bean Box – Father's Day Edition Coffee Sampler
2. Coffee of the Month
Treat your dad to a unique gourmet coffee every month. Bean Box's coffee experts hand pick each coffee from world-renowned roasters, such as Herkimer, Zoka, Vita, Ladro, and Slate. The Coffee of the Month features 12 ounces of freshly-roasted whole bean coffee, tasting notes, roaster profiles, brewing tips, and two delicious snickerdoodle cookies. Choose from 3, 6, and 12-month subscriptions to keep dad enjoying gourmet coffee every month. Dad will thank you for helping him discover his new favorite coffee every month.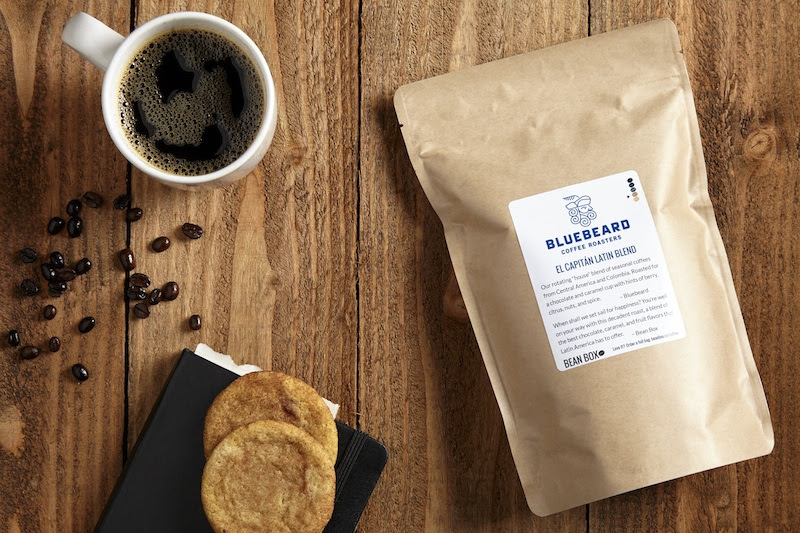 Coffee of the Month – A tour of Seattle's top coffees
What do you think about Bean Box? Which Box will you choose?