Omaha Steaks: Because you're like family… One Day Only!
**This post contains affiliate links and I will be compensated if you make a purchase after clicking on my links.
Cost: Prices Vary depending on Package
Omaha Steaks manufactures, markets and distributes a wide variety of premium steaks, red meats and other gourmet foods. These products are custom cut and packaged to serve the needs of our various markets. We are a family business and have been since our founding in 1917.

The brand, Omaha Steaks, has been promoted and advertised for 40 years and is positioned as the ultimate in superb service and quality.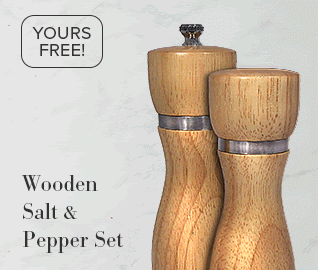 Grilling favorites are up to 62% off for TODAY ONLY! Additionally, when you spend $79 or more and get FREE Standard Shipping AND get 4 Omaha Steaks Burgers and a set of wooden salt & pepper shakers FREE! Stock Up and Save Now!

Here's an offer to help you get to $79 and those FREE Burgers!
The American Cookout Combo – $79.99 (REG $198.93)

2 (5 oz.) Filet Mignons
2 (5 oz.) Top Sirloins
4 (3 oz.) Polynesian Pork Chops
4 (4 oz.) Omaha Steaks Burgers
4 (3 oz.) Gourmet Jumbo Franks
4 (5 oz. pkgs.) Smashed Red Potatoes
4 (4 oz.) Caramel Apple Tartlets
Go to the Omaha Steaks site to see some of the other deals!
What do you think of Omaha Steaks?