Groovy Lab: Sneak Peek! Introducing October's Groovy Box!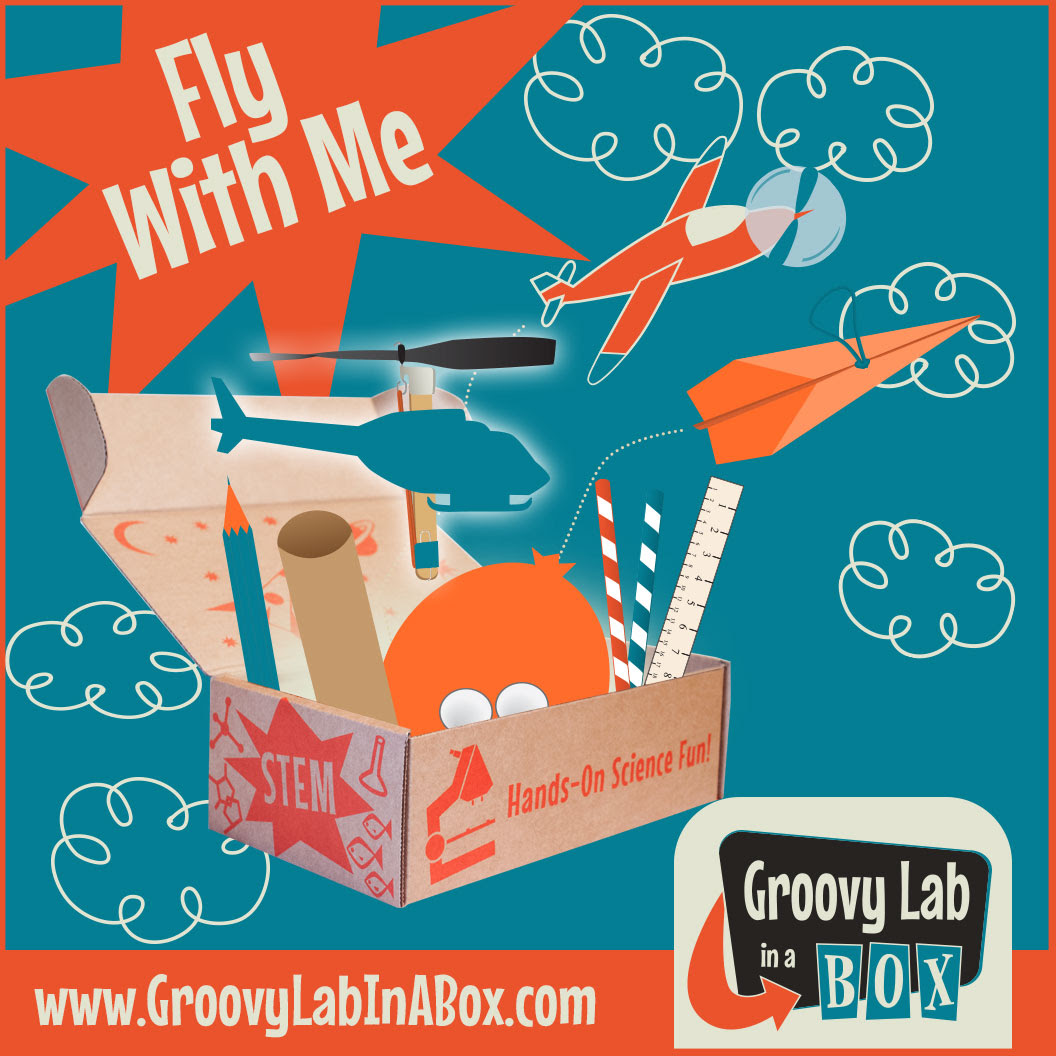 **The links in this blog post are affiliate links. If you make a purchase after clicking on these links, I will receive a small commission from Groovy Lab in a Box.
Cost: $26.95 per month or less depending on subscription length!
Groovy Lab in a Box encompasses monthly STEM projects which use an Engineering Design Process.  Your student(s) are have the opportunity to engage their imaginations and apply critical thinking skills to each project included. Included in each month's  Groovy Lab in a Box subscription, STEMists will receive creative and engaging  projects focused on the month's STEM topic.
"Fly With Me" Groovy Box!
In the Fly With Me box STEMists (your kids!) will explore aerodynamic forces, Bernoulli's Principle, Newton's Law of Inertia, female aviation pioneers, build various types of aerospace vehicles, and much, much, more!

Engineering Design Challenge:You are a starry-eyed aerospace engineer and a groovy world traveler. You dream of taking off in the blue, gliding where the air is stratified and floating down to Peru. Using only the materials in your Groovy Lab in a Box, can you design, build, and launch an airplane which travels fifteen feet? STEMists, get ready to pack up and fly away!

As always, the Fly With Me box will have a groovy Lab Notebook where kids can read about the investigations and Engineering Design Challenge. Plus, all subscribers get access to the Beyond…in a Box web portal where STEMists will find videos, interactives, a STEM library, and much, much more.

Be sure to start your subscription today with FREE SHIPPING so you can receive "Fly With Me" before it ships on October 31st.
What do you think about Groovy Lab in a Box?