Hamptons Lane: In Pizza We Crust!
**This post contains affiliate links and I will be compensated if you make a purchase after clicking on my links.
Cost: $47 per Month
With Hampton Lane you will receive a new experience each month! Every month the curators of Hampton Lane will dazzle you with amazing kitchen products, artisan foods,  ingredients into a themed box you can choose from!
How does the subscription work?
Well just like other boxes (Bespoke Post, Adore Me, FabKids etc…) you will receive a emailed notification at the first of each month, which they will reveal their newest and greatest collections for you to choose from. Not in love? Well, just skip the month and you won't be charged that month!
There are few foods as tried and true as pizza. With your favorite go-to toppings melted into lightly-browned mozzarella over fresh-tasting All-Natural Scarpetta Pizza Sauce, it's hard to go wrong. At Hamptons Lane, though, we like to challenge serious home chefs and turn the tables on "if it ain't broke, don't fix it!"

So, Snap Out of Your Pizza Rut!

Surprise your dinner table guests (and yourself!) when you add BBQ sauce or broccolini to your next pizza pie. You'll be happy you did! Brace yourselves for the Arugula Salad Pizza as well; with a new go-to pizza that's guilt-free, you might be repeating dinner menus several times a week!
Pizza Peel from Epicurean, Duluth, Minnesota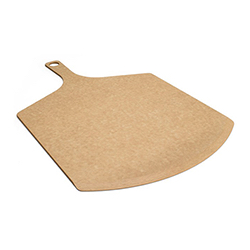 Pizza Cutter from Epicurean, Duluth, Minnesota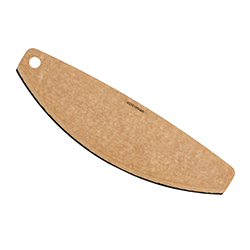 All-natural Pizza Sauce from Scarpetta, Lynn, Massachusetts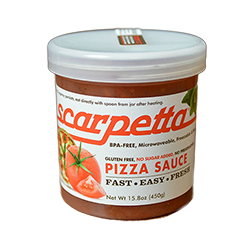 Tipo 00 Flour from Antimo Caputo, Naples, Italy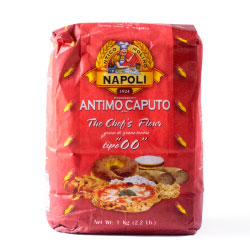 Italian Herb Blend from The Spice House, Chicago, Illinois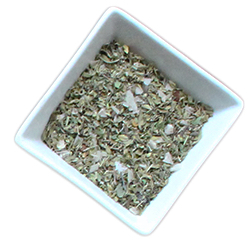 Active Dry Yeast from Red Star, Milwaukee, Wisconsin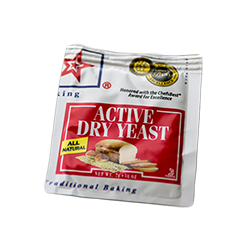 Expert Recipes and How-to Guides from Hamptons Lane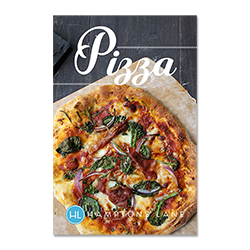 If you are already a member, then checkout is easy… Just select the option and it's ready to be shipped or skip the month!!
Don't like Pizza? Start your membership with one of these other boxes: